MON HUE WITH GREAT BANH MI & CAFE ATTRACT NUMEROUS GUESTS AT THE 12TH INTERNATIONAL TOURISM FAIR IN HO CHI MINH CITY (ITE HCMC 2016)
Mon Hue with Great Banh Mi & Cafe join international tourism fair HCM city 2016.
From September 8th to September 10th , Mon Hue with Great Banh Mi & Café was present at the 12th international tourism fair HCM city took place in the Saigon Exhibition and Convention Center (SECC-District 7, HCM city). This is the most prestigious annual international tourism event in Vietnam and the Mekong Delta area which attracts many countries such as Cambodia, Laos, Myanmar, Thailand, Vietnam and other international organizations.
At this international tourism fair, Mon Hue and Great Banh Mi & Cafe joyfully serve large numbers of attendees through out 3 executed days. With the quintessential cuisine of Imperial capital, simple yet sophisticated decoration on the green lotus leaf, with the touch of pink lotus petals or some other Vietnam village remarks gave visitors the unforgettable impression.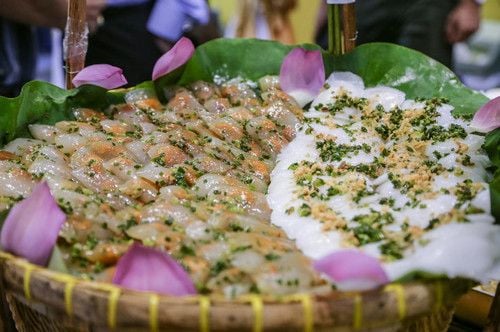 Photo 1: Rustic decoration, simple yet express the graceful beauty of Vietnamese cuisine.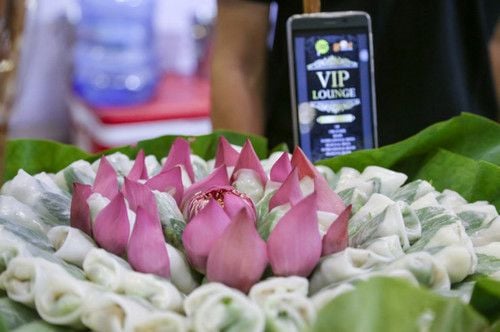 Photo 2: Pink lotus petals together green leaf dignified the glorious shade of Hue's Cakes.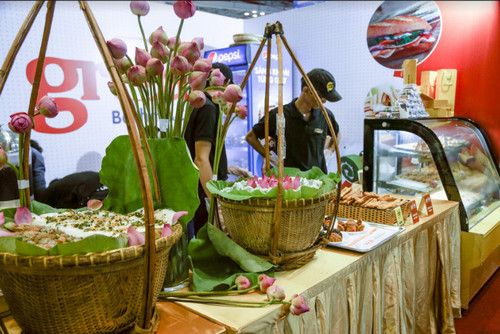 Photo 3: Mon Hue stand -Great Banh Mi & Café with the rustic Vietnamese village .
Besides the traditional Mon Hue dishes were available at the fair as: Steamed Rice Pancakes with Shrimp, Tapioca Flour Dumplings, BBQ Pork Rolledin a Steamed Rice Cake... Great Banh Mi & Cafe also brought with the distinct aroma, prefect golden brown savory and sweet cakes such as Special Great Banh Mi, Profiterole, Salted Egg Cake, Garlic Bread ..... Our booth is very excited to serve at the fair in 3 executed days.
The journey of bringing the essence of Vietnamese cuisine to international fellows.
International Tourism Fair with the participation of many different countries. Thus, Mon Hue and Great Banh Mi & Café were truly honored to introduce Vietnamese cuisine in general and Hue cuisine in particular to international friends. The satisfaction, pleasure of participants, and positive feedbacks are the driving force for Huy Vietnam to further development in the future.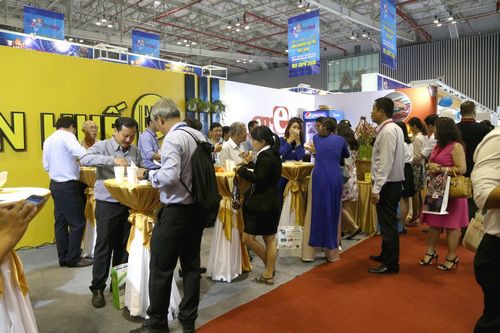 Photo 4: Overwhelming customer coming to the Mon Hue -Great Banh Mi & Café stand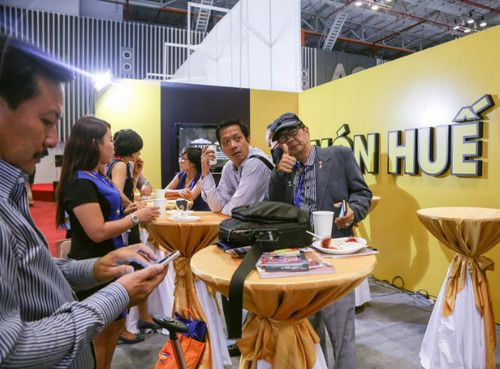 Photo 5: Mon Hue -Great Banh Mi & Coffee were honored to serve international fellows.
The 12th International Tourism Fair ended successfully. Mon Hue along with Great Banh Mi & Café were honored to make a small contribution to this tremendous success. Best luck to the 13th International Tourism Fair !